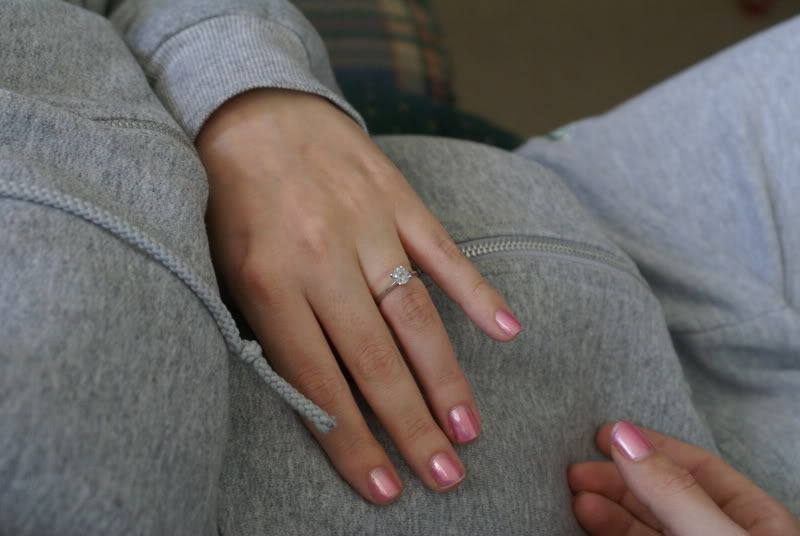 I finally heard from my youngest tonight. I hope that he continues to get in contact with me I love him with all my heart and only want what is best for him. I wish him and Jenna nothing but the best but I'm so worried for them. It's hard making a marriage work in the best of times and they are going to be dealing with even more stress. Living with in laws, trying to go to school and work and a new baby all at once. But, if they work and work hard at it they can make it. I just so hope that both of them get their education.
I do know now that he does want us up for his wedding so Sabrina, Brian and I will go I have to get my acceptance back in the mail in the morning. I don't have much time to get stuff organized. I need to get them a present and hope that my suit is ok for the wedding. I just don't have the money with the cost of the trip to MA to buy a new dress. My suit is brand new I've only wore it once.
I have no idea what the wedding colors are or anything else. I hope that we get to spend some time with the kids. I've not seen them since August. I feel like it's been forever :(
On the other hand I did get to see rest of my kids this weekend. All of them were down and grandma doesn't know it but she's going to see them all this weekend also. We are surprising her with dinner out on Sunday. We are going to Lancaster to eat at Red Lobster and all of the older kids are going to be there :)
I hope she enjoys it :) Oh and while we are talking here is a picture of Erin's engagement ring.
I hope all of my friends are having a great week. And Michelle if you read this I hope that you get stuff worked out at the school. If you need anything even just someone to vent to I'm here for you.