Wooohoo yesterday was a great UPS day! My Vera Bradley Bag came and I got a free change purse with it. I love my bag and the box it came is was really styling too!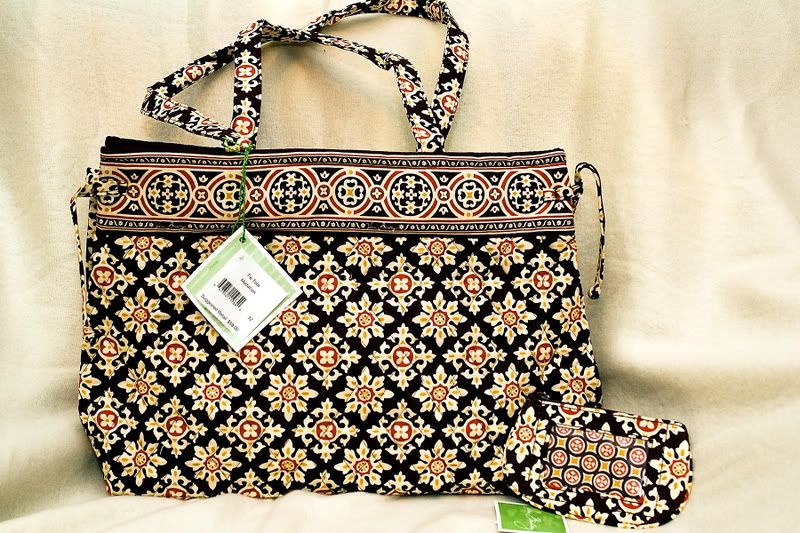 Not only was it a great mail day I also managed to finish up the layout for Day 3 at Big Picture Scrapbook I also got Day 4 done and posted. So I kick some scrapbooking booty.
And the best part of the day is I got home to Bandit sitting patiently at the door waiting to go out. No messes, he was such a good boy all day. There was still a warm spot on the bed where he had laid all day and slept! He went out and pottied and came right back in where it was warm. He did go out this morning so I'll be able to run down to the grocery and pick up some stuff I need tonight.
I plan on parking my car tonight when I get home and not move it again till Monday. Gas is $3.19 to $3.29 here! (GASSSP) I can't afford to do anything but drive back and forth to work. I put $50 worth of gas in my tank yesterday morning when I caught gas at $3.09. I got to the station just before the gas truck pulled in and the price went up. When I was just about finished pumping the gas truck pulled in and by the time I paid my bill they were out changing the price!
I hope everyone has a peaceful and wonderful weekend.
God Bless,
Jane