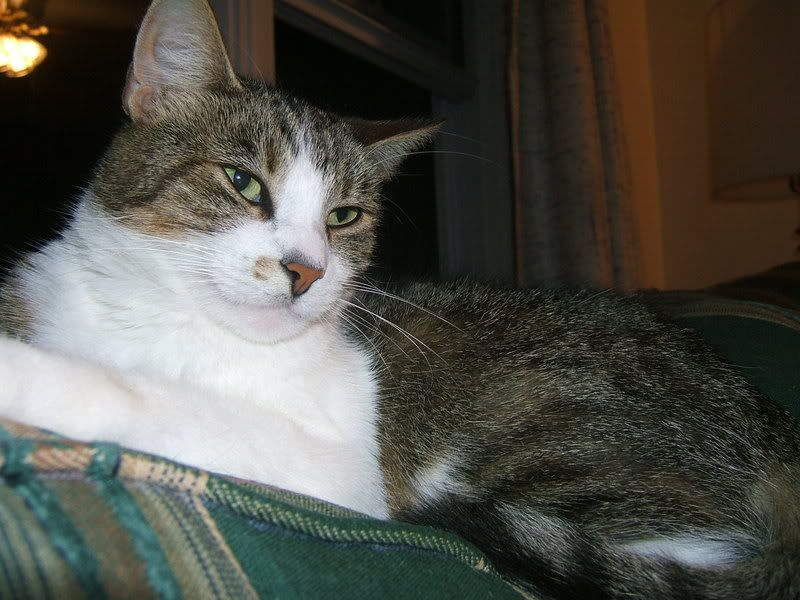 I had a terrible scare last night. Tiger wasn't waiting for me when I got home. She is always on the back porch waiting when I get home. Here's a picture of my pretty girl. Well she stayed out all night I have no idea where she was but she finally came home late this morning. I'm so happy she is so much a part of my life. She keeps me company at night :)
And on a happy note my older kids and their other halfs should be in today along with my grandpuppies. I think I'm going to take a nap before they all get here. Ohio State doesn't play until 3 so I have time and since I didn't sleep well last night I'm going to make up for it.
I hope everyone is having a nice weekend.