Wow a long weekend and a short weekend all in one. We had our 2nd Annual On-Line Crop for Autism this weekend at Life Preservers. For such a small group we are sure Mighty. We raised over $600 for the Juvidine Center in St. Louis.

I think that's really wonderful but what really touches my heart is the love and generosity of the ladies that make up Life Preservers. I have never met a more loving caring group. I have been on this board more then 2 yrs now and in all that time there has never been any one nasty or combative.

Many of us have different opinions but we have all been able to tell each other that we respectfully disagree and go on with the business at hand which is support, love and scrapbooking. With all that is going wrong right now with the scrapbooking industry it is so nice to have a spot that truly cares about each other.

Ok I didn't get to crop a lot this weekend with all that we needed to do on line but I did get to play a little here are a couple of my faves: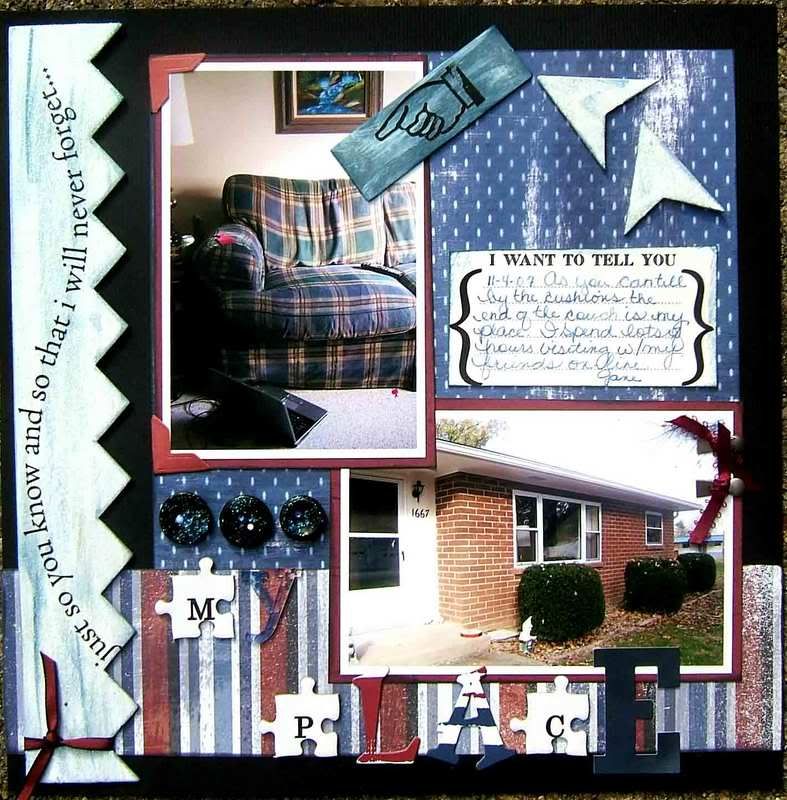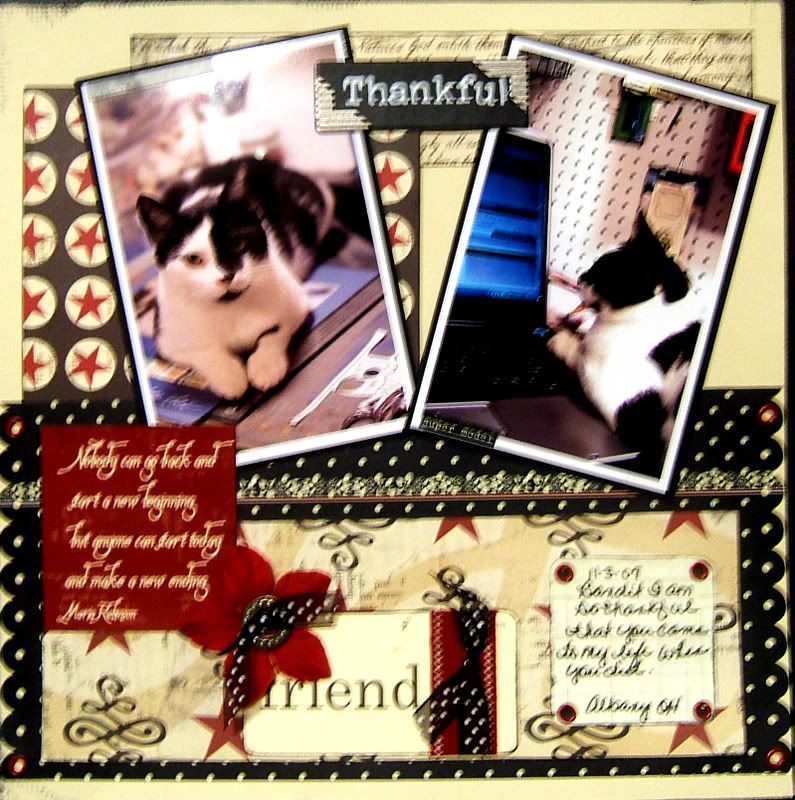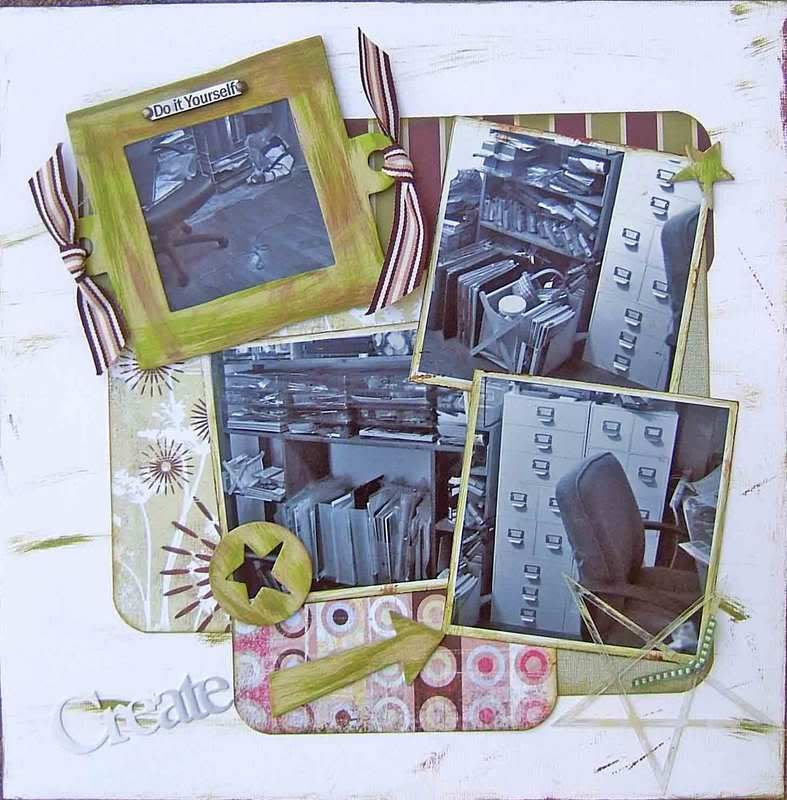 And here is a really cute picture of my kitty cat Bandit.